Medical Websites
Medical Websites designed to grow your patient base
Custom Medical Websites for Your Practice
MedBank Medical Websites supports you and your practice through the use of cutting-edge technology allowing you to easily control your medical website using a proprietary, user-friendly content management system (CMS).
Let us provide you with a demo of our service. Please call 1-855-303-7932 or email sales@medbankwebsites.com to setup a time at your convenience.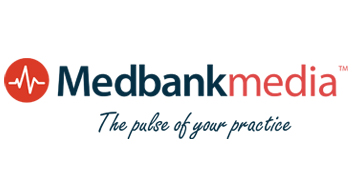 Service that stands out
Our Account Managers help take the work out of building a website. Take a completely hands-off approach by having them take the lead and upload images, text, and videos to your website to get your site live faster.
We also register domains, transfer content from existing websites to your new one and setup email addresses for your practice. Your Account Manager is there to help you have the best experience with your website. An Account Manager will get the website done the way you want it, at no additional cost! This means great savings when compared to other types of website development and management.
Cost effective subscription plans for your bottom line
Practical monthly subscription plans from $89 per month and other services help meet the demanding needs of your practice and increase your patient base. Take advantage of our specialty focused features. Let us help choose the plan that is right for your practice.
Features that get results
With an astounding design library of choices tailored to your specialty and the ability to change your design at any time at no additional cost, put the money you save with Medbank Medical Websites back into your practice.
Included in every Master Plan is a mobile site. Mobile usage is constantly growing and having your website available on mobile devices help patients conveniently find you.
Each site is prepped to allow you or your Account Manager to easily add content with zero programming knowledge. It is as easy as using your word processor to update the website. Add images to your banner, catchy tag lines, custom bios for your staff, videos to your blog, testimonials for your patients to review or forms to download prior to a patient visit. The possibilities are limitless and easy to add with our custom built content management system.
Built into your account, you will have the ability to add and access an unlimited amount of email addresses, register a domain name, control your billing, review online appointment requests and create e-newsletter communications for your patient base. Seeing is believing! Let us provide you with a demo of our service.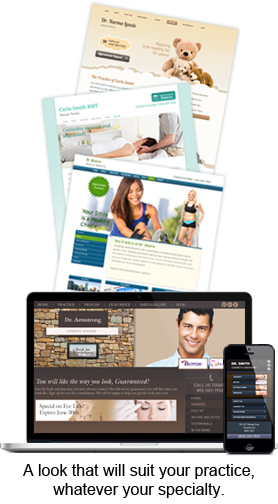 Medbank Website Practice Solutions
Easy to use content editor
Mobile site (Master Plan)
Photo/office gallery
Newsletter creator & blog
Specialty-focused patient education
Dedicated account managers
Hosting included, domains managed in-house and owned by you
No contacts, no hidden fees, no obligation to continue