MicroMD PM Integrated Solution:
Preferred Medical Billing Clearinghouse Partners
Why use a clearinghouse?
Save time: Eliminate the management of direct billing to payors by allowing the clearinghouse submit your manually-managed direct submissions
Manage your cash flow: Secure payments faster
Improve reimbursements: Better controls and reporting tools help you verify eligibility, monitor rejections, report the reasons and fix submission errors with a few mouse clicks
Why use a MicroMD Preferred Clearinghouse Partner?
Save money: Discounts for MicroMD clients can be 15% to 20% lower than offered by calling the clearinghouse direct
Accurate and timely enrollment and set up: Coordination of MicroMD Project Managers with preferred partners ensures that providers and users are up and running
Coordinated, customized training: Clearinghouse resources train clients on how to manage file submission, clearinghouse functionality and revenue cycle management tools with practice- and payor-specific rules in mind
Quick support response: Each clearinghouse works directly with MicroMD clients for enrollments and support
Choice: Multiple clearinghouses and packages allow clients to select their clearinghouse based on needed functionality and budget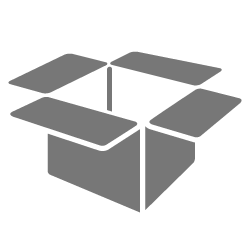 Preferred Clearinghouses and Packages
Click the button on the right to download and take a look at the features our preferred clearinghouse partners offer.
Contact us to schedule a product demo of any Preferred Clearinghouse Partner.
*Henry Schein MicroMD receives a marketing fee from Availity for products/services purchased. MicroMD clients are responsible for determining and complying with local, state and federal legal and regulatory requirements, as well as specific payer requirements.
Integrated Clearinghouse Partners
Bundle

Bundle

Bundle

Bundle

Bundle

Bundle

Bundle

Bundle

Bundle

Bundle

Provider Packages

Price shown is provider per practice/Tax ID.

1

$62

2

$83

3

$115

4

$136

1

$65

2

$86

1

$39

2

$55

3

$49

4

$69

1-5

$115

6-20

$100

21-50

$90

51-100

$85

Set up and enrollment - Waived

Portal w/ integrated claim submission & Remits

Electronic Remits

Eligibility Basic

1

1

1

Eligibility Advanced

Patient Responsibility/
Cost Estimator

2

2

2

2

30
pppm

30
pppm

Electronic Claims Submission - Professional & Auto

Claim Edits write back into MicroMD- Included at no charge

3

3

3

3

Per claim/per transaction pricing available for PT providers & Enterprise accounts

Advanced Reimbursement Manager

62
pppm

62
pppm

Electronic Claims - Institutional

4

4

4

4

6

6

6

6

Electronic Claims - Workman's Compensation

1.30ea.

1.30ea.

Online Claim Correction

12
pppm

12
pppm

Electronic Claim Attachments- Workman's Compensation

.58 ea.

.58 ea.

.58 ea.

.58 ea.

1.88ea.

1.88ea.

.50 ea.

.50 ea.

.50 ea.

.50 ea.

Real Time Claim Status

Basic Claim Editing - MicroMD Rule Manager

Claim data validation

Valid CPT-ICD 10 Coding

Practice specific edits

5

5

5

5

7

7

7

7

Advanced Claim Editing Available

Alpha II

Alpha II

26.25
pppm

26.25
pppm

7

7

7

7

Clinical Claim Scrubbing

Drop to paper claims

8

8

9

9

Denial Management

15.75
pppm

15.75
pppm

Alpha II Claims Registry Available
Contact your MicroMD sales rep for pricing and to schedule a product demo.
FOOTNOTES
Note that certain government payers are deemed "Non participating" and that eligibility transaction fees will be charged outside of the monthly fee
Refer to your sales manager for pricing
Transaction based claim edits made on clearinghouse portal write back into MicroMD for added efficiency. Your Sales Manager can provide a list of 60 fields that automatically write changes back into MicroMD.
Additional fees may apply
Institutional Claims are billing blocks of 300 @$30 /bundles. Blocks are billed based on monthly usage.
Custom Rules or Edits may have additional fees associated ($250/request)
Drop to Paper claims provided at no extra charge provided that the % of paper claims does not exceed 25% of the total claim volume.
Postage +$.01 each