MicoMD e-Prescribing software
ePrescribe your patient's prescriptions safely and accurately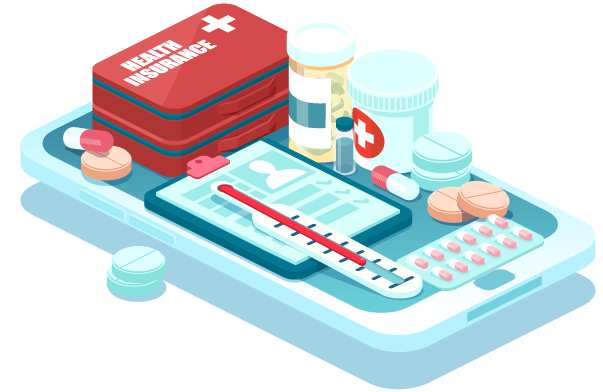 Is your state requiring all prescriptions to be submitted electronically?
With MicroMD e-Prescribing, you have the option of utilizing e-prescribing as a purchased standalone product or for free through the use of MicroMD EMR

Medication Adherence
Your patients will be more inclined to fill e-prescriptions due to their quick medication fill times.

Prescription Eligibility
Many states are mandating providers eprescribe over paper processes in the upcoming years.

Regulatory Compliance
Meet MIPS PI measure by enabling e-prescribing in your practice and sending at least one prescription.
How does e-prescribing enhance patient safety and boost compliance?
Drug Warnings & Information
Drug Warnings & Information
Review a patient's medical record for any potential allergies or medication guidelines for possible harmful combinations.
Electronic Refill Management
Electronic Refill Management
Return approvals or denials for medication refills directly from your system to reduce phone calls, faxes, and requests for prescription refills.
Comprehensive Medication History
Comprehensive Medication History
Review a list of medications that a patient has received from any provider right from within your e-prescribing workflow.
Patient Education Resources
Patient Education Resources
Improve compliance with patient education materials. Print easy to understand instructions, medication information, and more.
Fast, Secure Electronic Delivery
Fast, Secure Electronic Delivery
Submit electronic prescriptions instantly to 95% of U.S. retail pharmacies through the Surescripts network.
Real-time Prescription Benefit
Real-time Prescription Benefit
View prescription costs at various pharmacies and medication alternatives. Boosting compliance among your patient base.
Formulary Checking
Select the most affordable options for your patients and advance adherence to drug treatment plans with access to drug formulary data.
Electronic Prior Authorization
Electronic Prior Authorization
Automatically identify and quickly process authorizations at the point of care. No modification requests. No frustrating back-and-forth phone calls.
Offering additional solutions for your electronic prescription management workflow
For providers that prescribe controlled substance to their patient base, MicroMD offers EPCS Gold, and access to your state's Prescription Drug Monitoring Program (PDMP) data that complement and add value to your e-Prescribing software.

EPCS
Enables prescribers to legally write prescriptions for Schedule II -V drugs in every state of the U.S. to retail or mail order pharmacies electronically, easily, and seamlessly.

PDMP
These programs collect, monitor, and analyze prescriptions submitted electronically to verify that a patient is not performing doctor shopping due to an opioid addiction. There is no disruption to your workflow, and it allows you to identify drug seeking behavior.
Learn more about e-Prescribing on our Resource Center
Are you ready to eprescribe medications? Discover how.
Complete the form below to request more information.