How the Opioid Crisis Is Affecting Your Practice
The opioid crisis is devastating our nation. The CDC states that 2015 saw 33,091 opioid related deaths, which had quadrupled from 1999. These numbers are continuing to climb and healthcare is being tasked to reverse this crisis, and save lives. In this eBook, we will discuss the following…
How is my practice affected by the opioid crisis?
What steps is America as a whole taking to address this epidemic?
What can you do to safeguard your practice?
Are physicians facing repercussions when patient's overdose on prescriptions?

If they are, what are they?

How can MicroMD solutions help?
The stakes are high as lives and careers hang in the balance; education and vigilance will protect both you and your patients against this massive danger.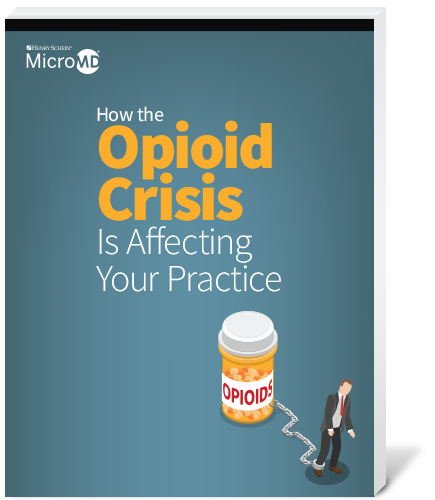 Your privacy is important to us. To learn how we handle your personal information, check out our
privacy policy
.