What's our focus next year? Accelerate 2019
Each year I share with you our MicroMD focus. It's important to have focus. You can't be everything to everybody. No one has unlimited resources. And being a trusted adviser to your practice means that we must prioritize what we do to help you overcome your most challenge obstacles to quality patient care and running a successful business…especially when the challenges change so frequently in our space. It's also important that we stay the course as evolution doesn't happen overnight. It takes focus, communicating that focus, planning and executing on projects to continue evolving and making good on our promise to be one of your trusted advisors.
Our two main focuses haven't changed. We continue to focus on helping you be more successful and innovative. We do this by providing education, communication, tools, and services that help you address the following key practice challenges:
Managing revenue and profitability
Tracking and reporting for regulatory compliance
Optimizing payment programs
Boosting patient engagement
Enabling administrative excellence
Maximizing clinical quality and efficiencies
Mitigating risk
Minimizing cyber threats
NEW: More patient face time
Getting you more patient face time
We've added a NEW practice challenge to our accelerate 2019 focus… getting you more patient face time. Across all EMRs, physicians continue to report they spend more time clicking and managing data entry. While clicks and data entry will never entirely go away – as discrete data capture is a critical core of what your software is designed to do and payment program requirements require specific reportable things be done – there is an opportunity to help reduce the burden. Some items that we've recently launched to help with clinical documentation and management burden include:
Single sign on login access to your state's PDMP data within your EPCS workflow to save time during patient visits
Rules-based, evidence-focused Clinical Decision Support (CDS) automated within your workflow
A super cool mobile patient population management tool to engage patients in managing their chronic conditions outside the office, giving providers insight into additional data about how patients are sticking with their care plans – all with the opportunity to document and bill for the extra care and attention practices are providing.
Securing and maintaining our 2015 Edition CEHRT functionality well in advance of the 2019 CMS payment program requirements; we were only the 12th ambulatory EMR/EHR developer and the 21st ambulatory EMR/EHR product to achieve this certification in 2017 out of more than 600 EMR/EHRs currently in the ambulatory space. We're confident in our ability to stay current when the rest of the market is struggling; currently only 147 Ambulatory EMR/EHR products have 2015 Edition CEHRT (compared with 2,364 that secured 2014 Edition CEHRT)
Getting you more patient face time in the future will come in many forms, including new front desk, financial, and clinical tools, features, functionality, and workflow refinements. Here are some of the exciting things planned for 2019:
New digital check-in and telemedicine solutions
An exciting new documentation style to present data in a more simplified, linear fashion to help with encounter documentation
New options for Dragon voice recognition to reduce your workflow steps
Software updates to modernize the user interface
2 major version releases for next year (targeted for March and October), as well as ensuring you continue to have access to Maintenance Releases in between major versions
A significant portion of the work we're doing is to expand our role as trusted adviser beyond just supporting your software usage and functionality. Your MicroMD teams are working to outline every step in the client experience, from sales, to implementation, to support, to add-on services, to new releases. Our goal is to identify new ways to partner with you to get more from your powerful software, tools, and services and improve long-term adoption and practice success. We're also looking at ways to help you understand how to identify specific practice challenges and make measurable improvements through reporting and dashboard tools to monitor Key Performance Indicators (KPIs).
Gratitude
Part of our focus is also to express our gratitude for your partnership and business. We are fortunate to have a client base that actively engages with our software, services, tools, education, communications, and teams to continue in their adoption journey. We've got a great base of users that lend input and a dedicated group of experts that comprise our Client Advisory Board. We have others that help with beta testing, identify opportunities for improvement, and refer business to us. We thank you for your collaboration and for the opportunity to be one of your trusted advisors to help you get back to the business of healing.
Wishing you and yours happy holidays and a successful 2019.
– Kristen Heffernan, GM, MicroMD

About the author,
Kristen Heffernan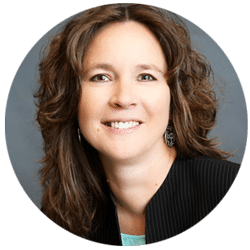 Kristen is the general manager of Henry Schein MicroMD. She leads the operational teams that conceive, develop, launch, sell, implement, train and support the simple yet powerful MicroMD solutions.
Learn more about
Kristen here.