We frequently use the phrase "team work makes the dream work," and organizing the backpack drive this year really drove that saying home. From Henry Schein Corporate, MicroMD received hundreds of items for a "Back to School" backpack drive for local students. In order to get this job done, we would need help from other Team Schein Members throughout the building, and we were happy to see that help was not in short supply.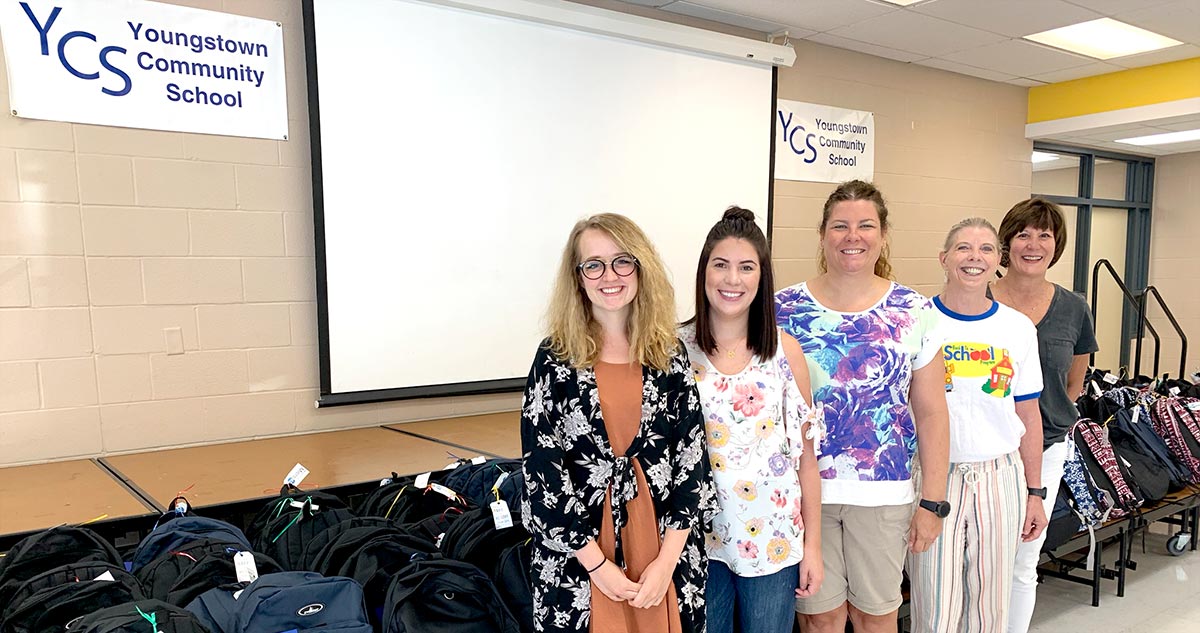 15 TSMs gathered in the basement to form a well-oiled assembly line that flowed back and forth across the room. Each table had a purpose with a set amount of items going into each backpack it received before it moved onto the next. By working together, we were able to stuff all 170 bags in an hour.
Each of these backpacks contained the following…
Notebooks
Folders
Erasers
Scissors
Pencils
Pens
Glue sticks
Rulers
Dry Erase Markers
Crayons
Markers
Colored pencils
Highlighter
Pencil Sharpener
Dividers
Each TSM enjoyed their time performing this tasks, but the five employees who handed the backpacks out at Youngstown Community Schools got to see how happy each family truly was with the gift. Meredith, HR Administrator, stated, "We had such an amazing time being able to give to the kids within the Youngstown community a backpack to start off school on the right foot. Seeing their faces light up as they received a backpack was such a special thing to experience, and we are already excited to do it again next year!"
Fundraisers for the American Foundation for Suicide Prevention
In order to help us raise money for our charity of choice for 2019, the Community Outreach Team planned two office lunches. The first was a "Ball Game" lunch complete with two hot dogs, chips, and a dessert. This lunch alone allowed us to raise $160 for our cause!
Later on this month, we will also host a "Chili Cook Off" where eight TSMs will bring in their own concoctions for their coworkers to try. We hope to raise even more money for our Schein Out of Darkness team, and have a bit of office fun doing so.
We are looking forward to getting involved more with our local community in Q4 of this year! Stay tuned for more details.