Speedy and simple clinical documentation allows you to focus on what matters most – your patients.
Why Better Together?
Combining the flexibility and control of MicroMD's proven PM with the speed and simplicity of urgiCareMD, our SaaS-based EHR clinical display and documentation solution, connects you to a seamless workflow and enhances your ability to care for patients efficiently and on your terms – all while reducing administrative headaches. Especially designed to meet the needs of urgent care clinics, urgiCareMD was developed by Edaris Health for Henry Schein MicroMD.
expressChart EMR for Urgent Care
A comprehensive solution that includes an advanced practice management software and electronic clinical documentation and decision support software, specially designed for urgent care clinics.
EFFICIENT DOCUMENTATION
Free up more time for patient interaction with comprehensive documentation
Streamline clinical decision-making and operational improvement
Maximize speed of chart completion while avoiding inaccuracies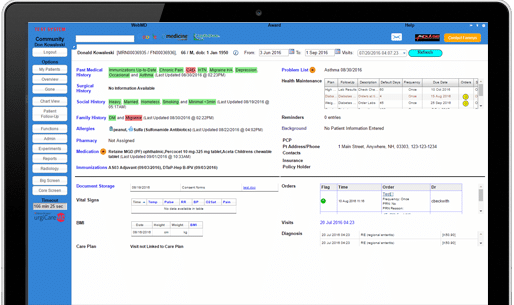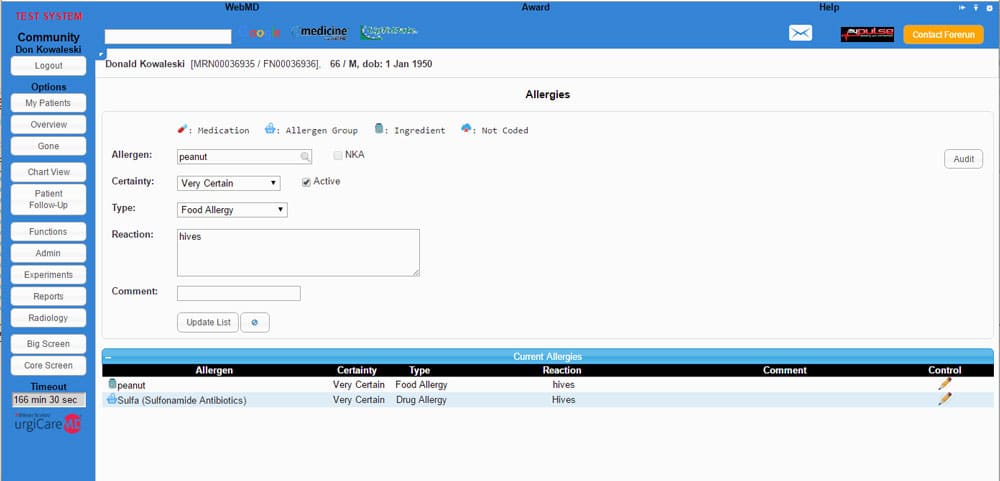 EFFECTIVE CARE
Get the right information at the right time to improve quality of care and business outcomes
Easy patient follow up
Increase primary care provider referrals
EASY TO USE
Proven ability of physician adoption with no loss of productivity
Fast charts can be completed in less than one minute for routine cases
Seamless integration with MicroMD PM

With MicroMD PM – Have full control of your AR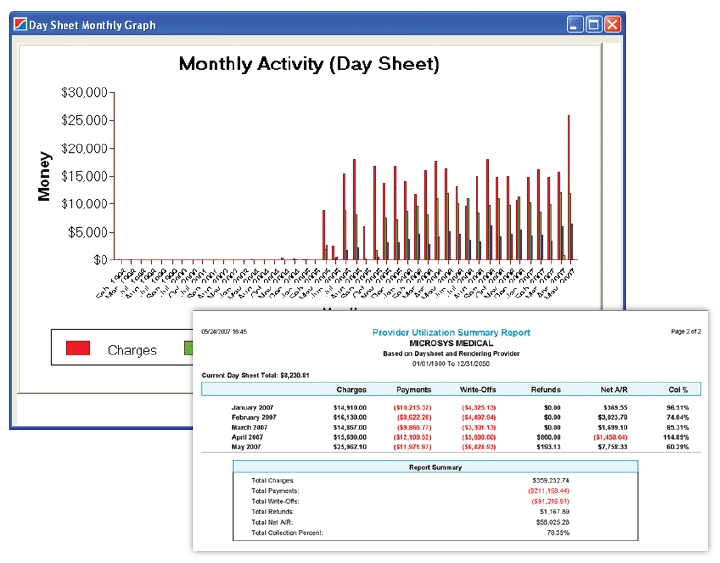 TRANSPARENT REPORTING
Manage the health of your practice's cash flow with a variety of collection, claims tracking, and monitoring reports
At-a-glance snapshot of current AR the way you want to see it: by day, by month, for a specified time period, in a table or as a graph
Billing and operations are streamlined with both patient financial overviews and transaction details all at your fingertips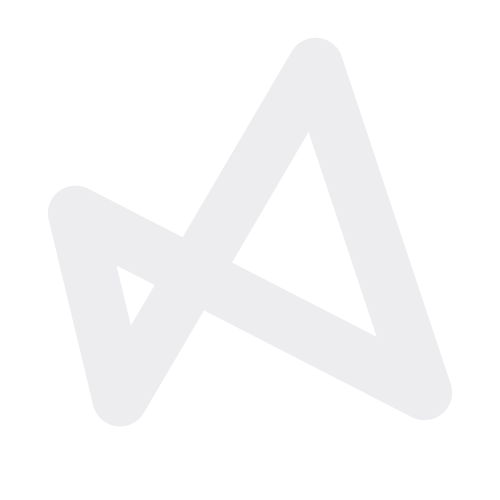 FLEXIBLE SCHEDULING
Schedule patients from your choice of daily, weekly, or monthly views
Easily deny scheduling for a selected patient, protect time slots from changes, link appointment classes with recalls, and automatically verify insurance eligibility in real-time
Reduce data entry and ensure accuracy with the ability to scan drivers licenses and health insurance cards, which automatically reads and extracts key data EFFICIENT AR
Process and automatically post patient credit and debit card payments and securely store card information for patients that are billed on a recurring basis with ePayments powered by Vantiv, an optional add-on service
Fully integrated claims submission practice parameters at setup and management with our four preferred clearinghouses.
Reduce rejections and improve cash flow by scrubbing claims before they are submitted to your clearinghouse