Improve patient satisfaction
Offer your patients the convenience of registering and checking in from their own device.
Digitize patient registration
Offer appealing patient-facing options, including form completion, digital signatures, insurance card, and driver's license uploads, and reminders – all prior to the appointment.
Optimize office operations
Receive real-time demographic, insurance and clinical data, and documents for import.

Relatient is a SaaS-based patient engagement company that improves communications for increased patient satisfaction and better business outcomes. Relatient has engaged more than 25 million patients on behalf of U.S. medical offices, delivering more than 120 million patient messages annually.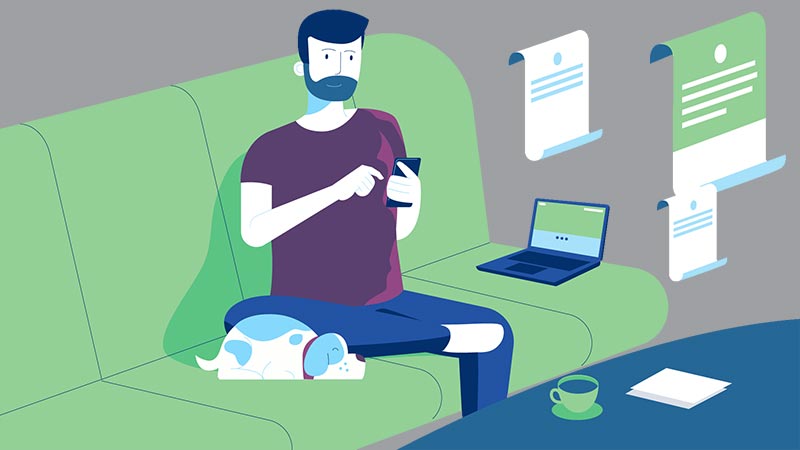 Paper is Out, Digital is In.
MicroMD Patient Intake powered by Relatient is a registration and check-in solution integrated with MicroMD PM and EMR to provide practices and patients a streamlined workflow for a delightful patient experience.
Pre-Registration Reminders
Text and email reminders sent to patient with link to pre-register electronically days ahead of the appointment time.
Digital Patient Intake
Patient form completion may be done online or with a smart phone in advance of appointment or upon check-in.
Configurable Form Creation
Create your own practice specific forms with one digital signature to match your current workflow and maintain consistency for your staff.
Patient Form Capture
Pre-populated fields allow patients to update an address, send a photo of an insurance card or ID, complete medical intake questions, and sign documents digitally with one signature.
Real-time Data Collection
Receive real-time demographic, insurance and clinical data, and documents for import.
Automatic Patient Check-In
Patients can check-in online or with their smart phone which automatically checks in patient arrival time in MicroMD PM.
MicroMD & Relatient Working Together
Pre-Registration Reminders
MicroMD appointment information is sent to Relatient based on your practice preferences.
Your patient receives an email or text pre-registration link on their smart phone to confirm and start the pre-registration process.
Appointment confirmations are sent back to MicroMD PM and displayed in the appointment details screen.
Digital Patient Intake
Patient navigates through pre-registration process reviewing demographics, medical history, allergies, problem list information, uploading insurance card, and completing digital forms.
The MicroMD user receives a notification in the software when patient reported data is available to verify. Verification of the patient reported discrete demographic, insurance and clinical data is then automatically populated into the appropriate areas in MicroMD PM or EMR.
Any completed digital forms are automatically stored in the MicroMD document management system for future reference.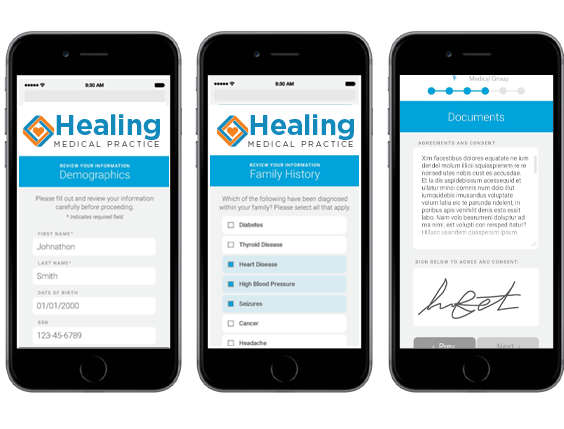 Check-in
Patient receives a text or email notification from your practice, up to 2 hours in advance before the appointment to start the check-in process.
Completion of the check-in process by the patient automatically triggers a notification sent to MicroMD PM to automatically mark the arrival time in the Check-In/Check-Out window.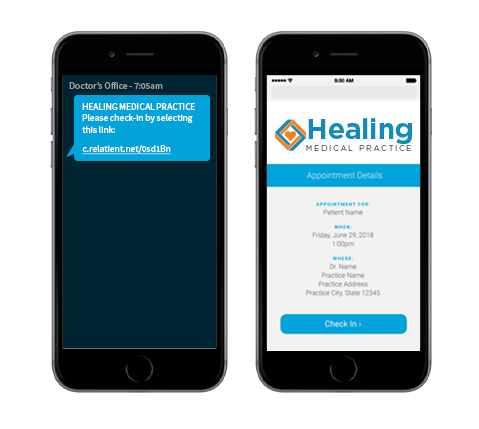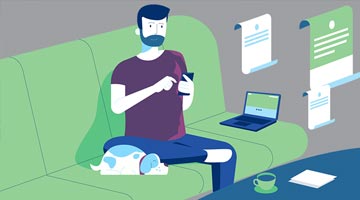 Product Sheet
MicroMD Patient Intake powered by Relatient Patient digital registration and check-in