There are so many interesting tricks when using any software program, and MicroMD is no exception. Some of the following useful tips could help save you time and improve your financial bottom line.
PM Claim Printing
Any electronic claim(s) can be "dropped" to paper if needed.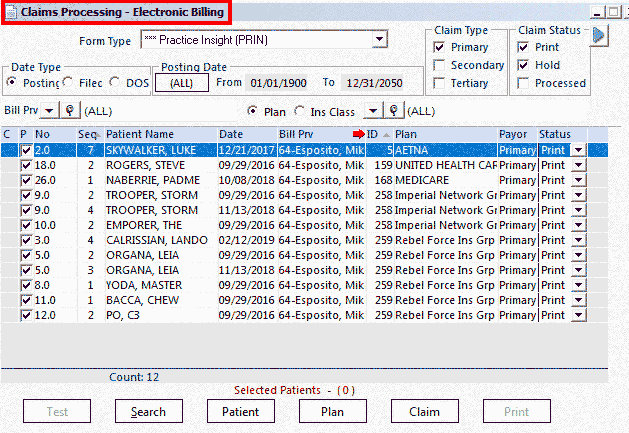 Opening the Claims > Claims Processing-Paper and selecting the electronic form type in the drop down window. Then follow normal printing procedures.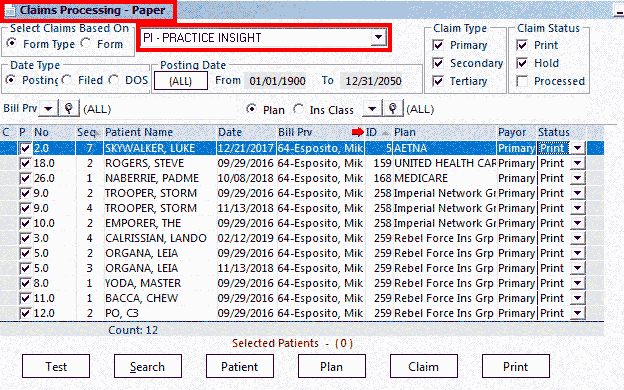 A single claim can be printed from within Billing>Charges/Payments>Patient Sequences. Ensure the claim is in a "Print Status placing a checkmark in the "P" checkbox, then choose Edit Claim.

Finally Accept to choose the payer.

Set the claim to "Print" in the dropdown and 'Save" Click "Print Claim"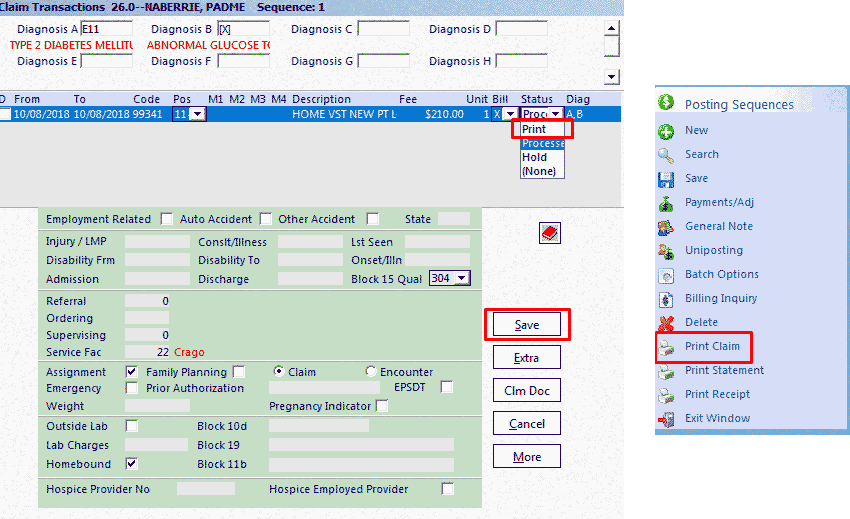 Chart Summary Options
Go to Tools>User Preferences> Chart Summary Options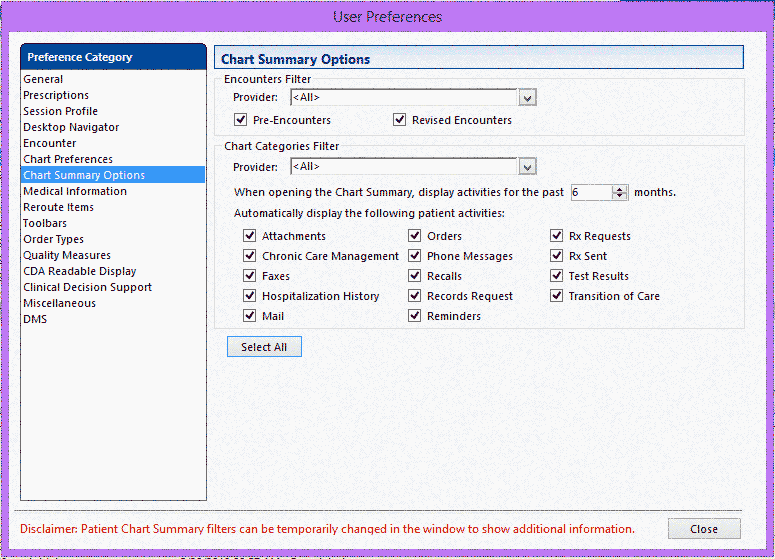 There are options to set defaults for when you click on a patients chart summary tab in their chart…
You can select to see encounters for one or more providers, and also Pre-Encounters and Revised Encounters
Chart Categories filter allows you to select one or more providers to displays the information in the chart categories
You can also set a specific amount of months that you would like information to display
The patient activities can also be selected as a default
The patient chart Summary filters can be temporarily changed in the window to show additional information.

To temporarily change what displays in the chart summary click the Filter button.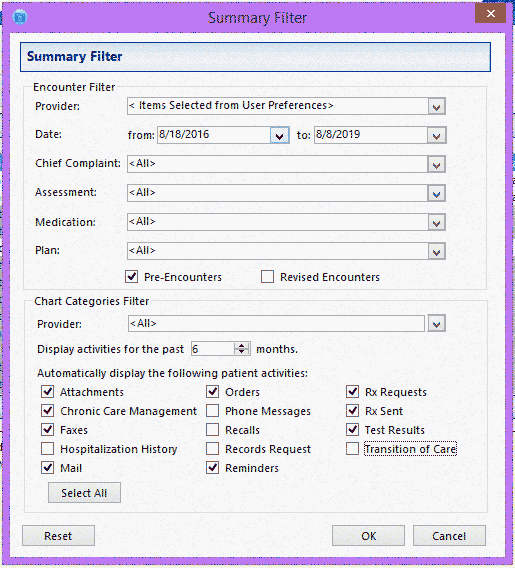 In the Summary Filter window you can change the information that displays in the Chart Summary for this patient.