There are so many interesting tricks when using any software program, and MicroMD is no exception. Some of the following useful tips could help save you time and improve your financial bottom line.
Provider Order
Have you ever opened the Appointment Daily View, Check In/Check Out board, or Pending Charges in the Charges/Payments window and panicked because you didn't see all of the providers listed? Not to worry the fix is simple!
In the Appointments, we're using Daily View, click the drop down.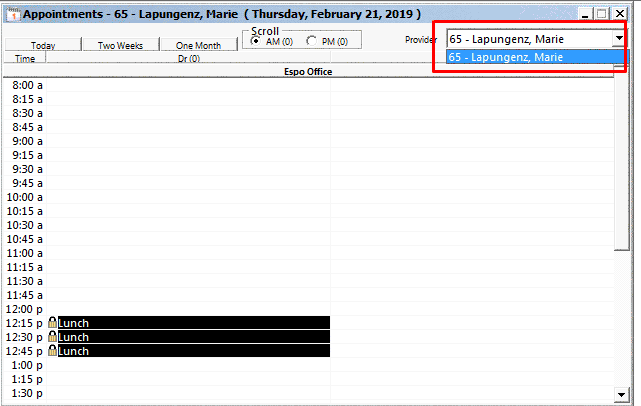 If a provider is missing, go to "Provider Order" in the Left Task Pane. In the window that opens, Drag and Drop the provider needed from the left half to the right half: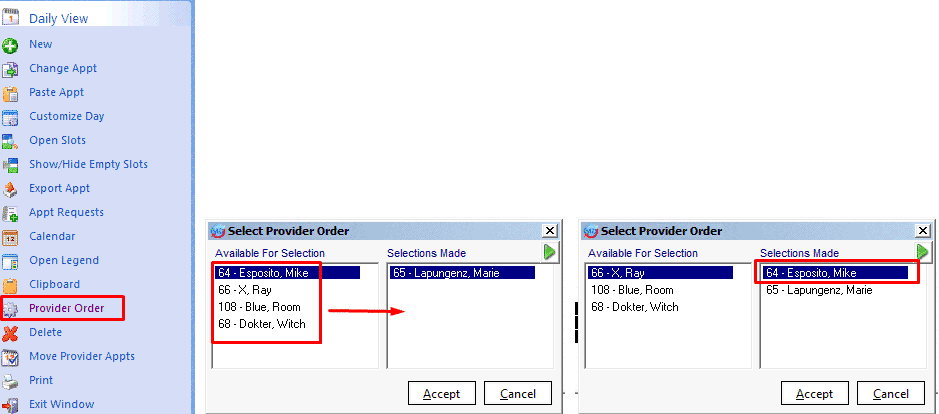 The Doctor will now appear in the drop down: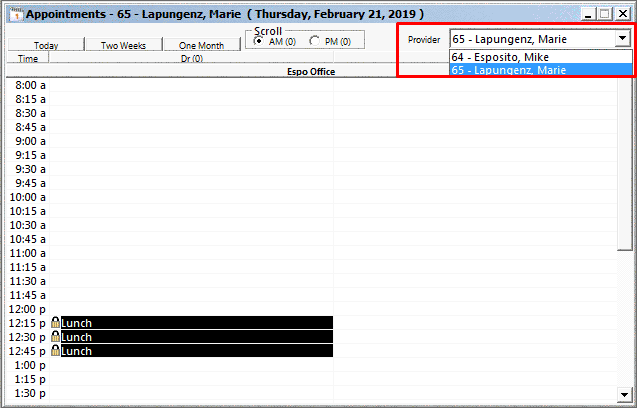 Follow the same procedure if the specific Doctor is not on the Check In/Check Out board, just ensure focus is on the Check In/Check Out:


The appointments for that Doctor will now appear: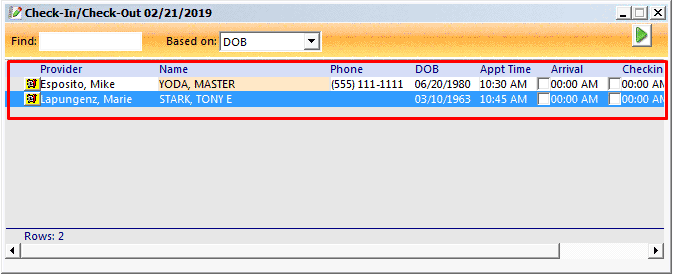 The same holds true for Pending Charges (if you have an interface that sends charges from your EMR back to the PM).
The difference is instead of seeing "Provider Order" users will see "Pending Charges Providers". The procedure is still the same for adding them: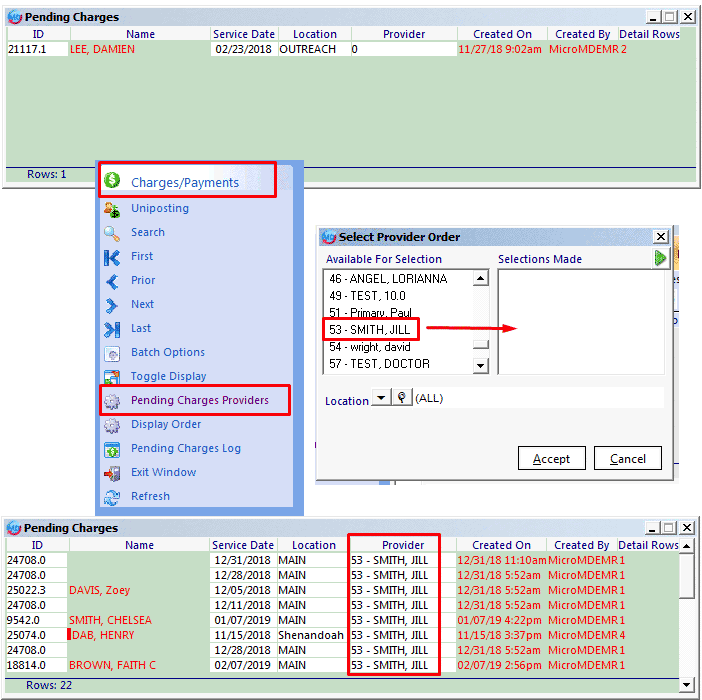 Portal Updates -Remove items before queuing
1. In the desktop navigator select Portal Updates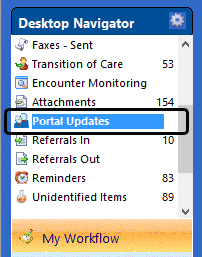 2. Select "E" column for the patient which will Edit (E) and Select (S) the item

3. Select the Queue CDA button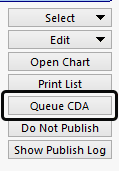 4. Click the Exclude All button next to the item you would like to Exclude or you are able to uncheck one item at a time. This is used most often for Lab results that the provider may not have gone over with the patient.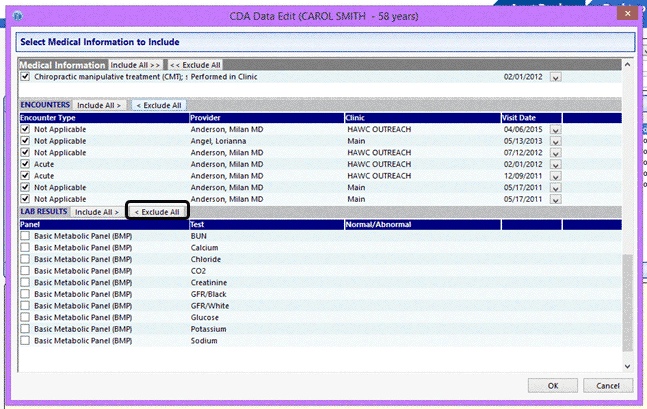 5. Click the Ok button