CMS Changes that Impact Your Organization
If you've subscribed to CMS Update emails about the Medicare and Medicaid payment programs, you're without a doubt inundated with weekly notifications and changes. Weeding through the information to identify details that have a direct impact on you and your Eligible Clinicians (ECs) can be challenging as the changes come at a rapid pace and the details aren't always easy to find or clear. Just like your practice, the MicroMD team also needs to stay on top of changes to ensure we're able to adjust your software to ensure you have the tools needed to maximize participation. Read on to learn more about some of the changes you – and your MicroMD team – need to stay on top of.
Annual CMS program changes
Clinical Quality Measures (CQMs): Each year CQMs are updated for a variety of reasons, including new or retired procedure codes, change the calculation method, identify topped out CQMs, and delete/add CQMs. EMRs need to be able to capture the appropriate data, translate the calculation into reporting of % accomplished for each CQM, and feed that data into QRDA files for reporting and data exports. MicroMD reviews each of the annual CQM changes and schedules development time to update your MicroMD EMR software to ensure ECs are able to capture the appropriate data for measure calculation. ECs need to stay up to date on the CQM changes to determine which codes are current, measures that are no longer used, as well as any calculation changes in order to ensure they're able to document the measures for appropriate calculation.
QRDA III file: The complex file structure of the QRDA III file allows ECs to generate the needed reporting data file for those who opt to submit QPP reporting data via the EHR Direct method from CEHRT software. The file changes at least every year to accommodate new data required by CMS for reporting. MicroMD reviews the changes and schedules development hours to ensure the file is current by the time ECs need to report. ECs not using 2015 Edition CEHRT MicroMD EMR should contact their vendor prior to each reporting period to confirm the QRDA III file they will be using is current.
Registry CQMs and data feeds: Registries have different data submission requirements for CQMs. If your EMR vendor is integrated to feed data to a registry, they need to update their data feed to accommodate any changes.
Unexpected program changes: Each year, CMS issues updates to the original program final rules that outline changes to the future reporting/payment year. Often the changes are intended to help ECs meet the requirements without undue strain or penalty for things they don't necessarily have control over, such as EMR software certification or relaxing an aggressive requirement. For example, the original final Quality Payment Program (QPP) rule mandated that in 2018 ECs would be required to use a 2015 Edition CEHRT EMR. When the industry realized in 2017 that few EMR vendors were able to meet the new stringent 2015 certification requirements, CMS issued an amendment to the final rule that allowed providers to be able to use an EMR with 2014, 2015, or combination of both certifications with a 10% Promoting Interoperability bonus for exclusively using 2015 Edition CEHRT. It will be required for 2019 reporting through ECs use only a 2015 Edition CEHRT. Other adjustments can include changes to EMR certification requirements, eligibility, scoring, or reporting, and even category or program names.
Typically, CMS will notify the industry of proposed changes with an interim (DRAFT) final rule that will be open for public comment for a period of time, before they issue a final rule. Sometimes CMS makes changes to programs without notification. For example, last month CMS announced they are changing the name of the Medicaid EHR Incentive Program and the Advancing Care Information (ACI) category to Promoting Interoperability. This change was made without the heads up of an interim final rule, public comment period, or final rule issued. Ultimately, your software vendor will need to make changes to multiple areas of your software and reference materials to reflect the new names. MicroMD is always on the alert for new rules to ensure we can make the required software changes. We review and interpret CMS requirements to translate them into software changes you need to be successful. It's important for ECs to review and understand the details of the rule updates – which often number in the hundreds to thousands of pages – but your software vendors also need to interpret the CMS changes into software updates.
If you haven't signed up for the CMS Update emails, visit the QPP site, enter your email address into the "Subscribe to Updates" section and click Subscribe. Also, ensure you and your staff are subscribed to MicroMD Client Alerts to receive updates on CMS and software changes to maximize program participation.
About the author,
Kristen Heffernan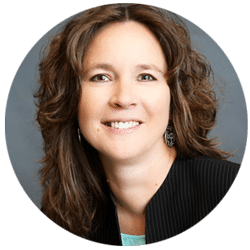 Kristen is the general manager of Henry Schein MicroMD. She leads the operational teams that conceive, develop, launch, sell, implement, train and support the simple yet powerful MicroMD solutions.
Learn more about
Kristen here.