Evolution with YOU and Your Practice in Mind
Each September the MicroMD Operations Teams gathers to evaluate what we've accomplished for the year and plan for next year's focus. As we prepare to enter into the New Year, please join me in reviewing progress on our 2019 strategic initiatives and get a sneak peek what we'll be focusing on next – all topped off with a thank you – because we can't evolve without you.
A recap: Accelerate 2019
Accelerate 2019 is the label we apply to our annual focus. Our annual focus encompasses a list of strategic initiatives we commit to making a reality during the year – strategic initiatives that are intended to yield the greatest positive impact on your experience with MicroMD software, Solutions, and staff across your most current challenges. In addition to the host of new features launched with each major version, take a look at some of the strategic projects we tackled in 2019 to help get you back to the business of healing:
MicroMD Accelerate 2019

Practice Challenges

Strategic Initiatives

Managing revenue and profitability
Regulatory compliance
Optimizing payment programs
Boosting patient engagement
Enabling administrative excellence
Maximizing clinical quality and efficiencies
Minimizing cyber threats
More patient face time

2019 CQMs and UDS reporting (Launched)
2020 UDS reporting (Version 16.0.2)
New virtual video visit solution (Version 17)
New Digital patient intake solution (Version 17)
EMR clinical content updates (Version 17)
PM & EMR software modernization (Version 17)
New Single View encounter (Version 17.0.2)
Proactive Account Management
A preview: Accelerate 2020 – New challenges; new focuses
It's amazing how quickly things change in the healthcare space. Your software, solutions, and how we support your efforts needs to change quickly too. Going into 2020, we've updated our list of practice challenges to reflect your current environment and we've planned a number of strategic projects to address those areas. We're prioritizing efforts next year with a focus on improving your experience with MicroMD software, solutions, and services, including reducing data entry and improving end user adoption to ensure practices have the training and tools needed to maximize use of advanced features and solutions. And, while we have a small window of reprieve from significant EHR certification development, we're also preparing to dedicate significant development hours to revamps of areas that have been long-standing pain points, like ICD code searching and selection.
MicroMD Accelerate 2020

Practice Challenges

Strategic Initiatives

Overcome pain of software change
Optimize software adoption and use
Increase patient face time
Shift to value-based care
Reduce physician burnout
Enable interoperability
Improve operational efficiency
Engage patients
Boost revenue and profitability
Maximize payment program participation
Promote data security

Adoption and optimization programs: Geared towards helping users Implement, Adopt, and THRIVE with MicroMD software and solutions
Proactive software optimization outreach: Boost proactive support and adoption initiatives
Next phases of modernization efforts: Continue updating the look, feel, and use of the software
Preparing for expected 2015 Edition CEHRT changes: Significant overhauls are expected to certification requirements and, as with the last major certification overhaul, we intend to meet requirements long before the competition
Build educational content: Continue building online libraries of training, software reference, and educational information to help practices overcome challenges and maximize opportunities
Revamp Voice of Client channels: Offer more and different ways to share feedback and improve communication on status and decisions for new features and enhancements
Replace ICD-10 code search and selection functionality: Develop and launch a new, more intuitive tool
Launch integrated multi-specialty assessment solution: Point of care access to the most accurate and current library of assessments to support value-based care
Finally, a thank you
And finally, I want to say thank you to our devoted clients. Thank you for your continued business. For your input. For your referrals. And for your dedicated service to the needs of your patients.
We wish you and yours happy holidays and a successful 2020.
– Kristen Heffernan, GM, MicroMD
About the author,
Kristen Heffernan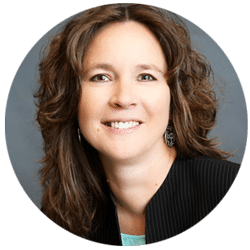 Kristen is the general manager of Henry Schein MicroMD. She leads the operational teams that conceive, develop, launch, sell, implement, train and support the simple yet powerful MicroMD solutions.
Learn more about
Kristen here.