VERSION 13.5 is here!
The wait is over!  The latest MicroMD release is live and 2015 Edition Health IT Module Certified.
Be the first to know.
The latest release of MicroMD Version 13.5 Practice Management and Electronic Medical Records software is live and available to practices participating in the QPP or EHR Incentive Programs. This latest release is our 2015 Edition CEHRT release, featuring required tools and functionality to assist providers in maximizing participation in the ever-changing CMS payment and incentive programs.
2017 Quality Measures Updated for QPP &
EHR Incentive Programs
We expanded the number of certified Quality measures in MicroMD EMR to 45 and updated them to reflect the current 2017 measure requirements for QPP and EHR Incentive Programs.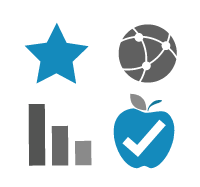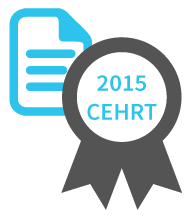 2015 Edition Health IT Certified
MicroMD EMR Version 13.5 has achieved 2015 Edition Health IT Module Certification. This stamp of approval designates that the software offers functionality to help enable providers meet the ever-evolving clinical practice improvement and care coordination activities that are required for successful participation in CMS payment and incentive programs including the Medicare Quality Payment Program (QPP) and the Medicaid EHR Incentive Program.
Enhanced Objective Measure and Clinical Quality Measure Reporting for QPP and EHR Incentive Programs
The new enhanced Objective Measure and Clinical Quality Measure Reporting adds functionality to filter and monitor MicroMD EMR certified Quality measures by provider, TIN, quality measure, patient population, and more. And, you'll be able to run reporting on current Stage 3 Meaningful Use measures, review progress with both 2017 QPP Advancing Care Information (ACI) measure sets, and track completion and add documentation of completed QPP Improvement Activities (IAs).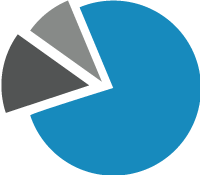 NEW VisualDx Clinical Decision Support (CDS) Tool Now Included with Your EMR License/Subscription!
The award-winning Clinical Decision Support System (CDSS) VisualDx is included for FREE with your MicroMD EMR License/Subscription and is one-click accessible from multiple areas in the software, including from the Chart "Info" button. Designed to enhance diagnostic accuracy, aid therapeutic decisions, and improve patient safety, VisualDx allows providers to quickly search by diagnosis, build a patient-specific differential, or review travel or medication-related events at the point of care. Trusted by over 1,700 hospitals and institutions and 50% of U.S. medical schools, VisualDx is utilized across several professional specialties and was recently featured in Scientific American.
Chronic Care Management
Practices can now record non-office-visit interactions in the patient's chart for those patients with two or more chronic conditions, and then bill for them when the cumulative time reaches 20 minutes in a calendar month.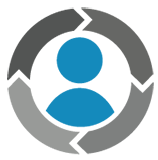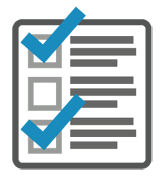 MU Social, Psychological and Behavioral Questionnaire
New questions and functionality were added to the Behavioral Screening questionnaire template.