Ready to schedule a live demo?
See for yourself how quickly and easily expressChart EMR will improve your urgent care clinic.
Get a personalized live demo of expressChart EMR and learn how to manage a better urgent care clinic, boost clinical efficiency, and improve outcomes. We're excited to learn more about you and your practice!
Easy onboarding and quick adoption
Fast, simple, intuitive charting
Low cost monthly subscription
Integrated with billing software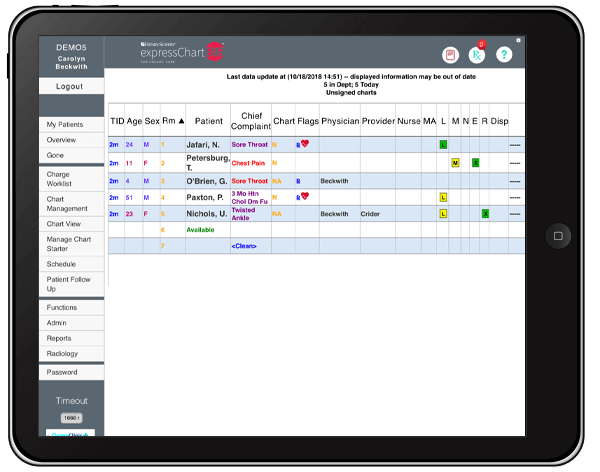 Fill out the form below to request a live demo.
Your privacy is important to us. To learn how we handle your personal information, check out our
privacy policy
.

Flexible
Run it on any device or location with a modern web browser including PCs, mobile phones, and tablets.

Integrated
Industry standard interfaces (such as HL7, XML, JSON) are available to meet all interoperability needs.

Reliable
Centrally managed software-as-a-service (SaaS) solution. This means no servers to install or license to manage.