eRx PDR Tools
Prescribing Labeling Information
Look for – PDR Network in MicroMD® EMR in your clinical workflow
PDR – Your Trusted Source for Drug Information, Now Available When and Where You Need It Most
Our comprehensive suite of interactive EMR tools – including drug labeling information, boxed warnings, drug safety alerts, and even patient education and financial support programs – deliver critical drug information to help you improve patient care and safety.
Endorsed by the FDA, medical societies, and medical insurance and malpractice carriers, PDR's services are convenient and readily accessible for you within your MicroMD EMR workflow.
Free PDR drug resources are available in MicroMD EMR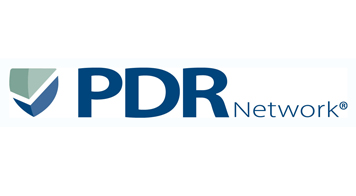 PDR® BRIEF
Key drug and safety information, as well as pertinent patient resources, delivered on-screen. PDR BRIEF is activated when a medication is selected to ensure you have the most current information available.
Full prescribing information
Label updates, Boxed Warnings and REMS
Patient education, financial support, and adherence resources you can use with your patient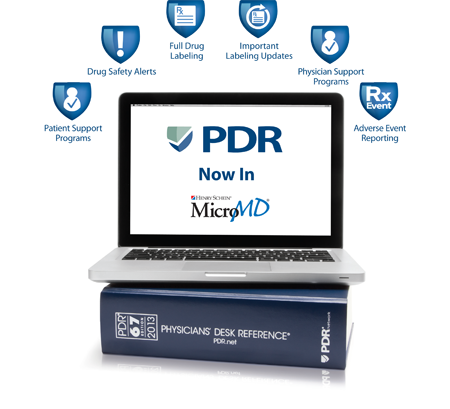 For more information on how PDR Brief works within your EMR workflow, visit http://www.pdrbriefwelcome.com/welcome-to-pdr-brief/