Healthcare Analytics
DashboardMD integrates with MicroMD PM
About DashboardMD
In partnership with MicroMD, DashboardMD integrates with MicroMD Practice Management (PM) software to extract key financial and claims data to do your number crunching behind the scenes.
Contact our solution specialist to schedule a demo/discovery meeting
Call: 877-289-2311
Visit: dashboardMD.com/MicroMD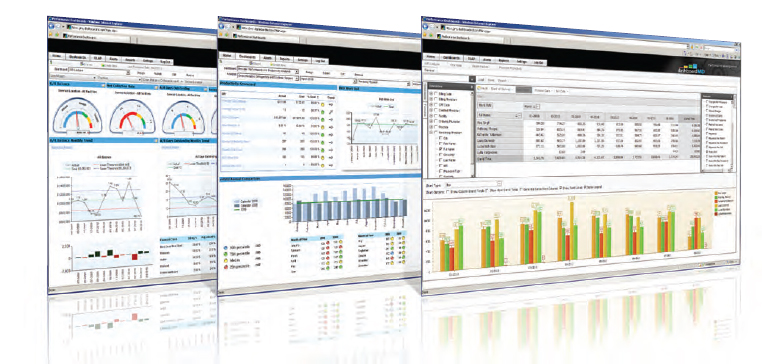 Drive Performance with Intelligent Reporting
Plug and Play Enterprise Business Intelligence Reporting Suite
Turnkey Performance Management Model
Daily Interactive and Customizable Dashboards
Fully Integrated Ad Hoc Analysis Tools
Scheduled Reports pushed via Email
Enterprise Rollup including multiple PM systems
Cloud Hosted SaaS Solution
Turnkey Performance Management with Daily Dashboards
Data you can act on before the end of the month!
How soon would you know?
Collections are projected to be below expectations?
Visit volumes from a top referral source or revenue category are changing significantly?
Days in A/R, Days to Collect or your Net Collection Rates were changing significantly for a top payer
or financial class?
Front Office Collections were changing significantly for a particular location?
A provider's coding levels have changed dramatically?
We have the solution:
Daily Dashboards complete with powerful 'drill-through' analysis, offer a cumulative performance snapshot of the entire revenue cycle using intuitive status indicators. They provide the overall view management needs to identify the current month's projections, trends, variance against goals and opportunities.
Why dashboardMD?
dashboardMD focuses solely on the healthcare data model and is the only turnkey Business Intelligence reporting solution which includes ALL of the following on day one:
Daily Automatic Data Processing
Fully integrated Ad Hoc tool for on-the-fly analysis
Customizable dashboards with hundreds of widgets to choose from
User defined automated push reports
User defined alerts system
User defined data groupings
Web browser based access from anywhere with nothing to install
Hundreds of pre-defined metrics
BPM framework provides benchmarking and user defined goals
Enterprise roll up capabilities including multiple PM systems
Turnkey and Optimized Data Warehouse with historical data
Cloud hosted SaaS solution is zero burden on IT department
Contact our solution specialist to schedule a demo/discovery meeting
Call: 877-289-2311
Visit: dashboardMD.com/MicroMD