Ready to learn more about MicroMD solutions and how we can help streamline your practice?
The Future of Small Medical Practices
Are you struggling to find a way to keep your autonomy in the medical field? If you are nodding yes, you are not alone. Many physicians are feeling the same weight of regulation changes, patients wants, and technology advances that you are. We have predictions for the future and some advice to help you remain independent. In this eBook, we will answer the following questions…
What regulation changes have taken place?
What are some emerging models in healthcare?
What do patients wants and how can doctors accommodate them?
How can technology help doctors remain autonomous?
What does the future of small practices look like?
Many things have changed over the past decade in regards to healthcare. It is simply not the same field that some physicians entered into, and that's okay. Change isn't always bad, however, it has to be accepted and welcomed. This eBook provides some of the insight you may need to move forward.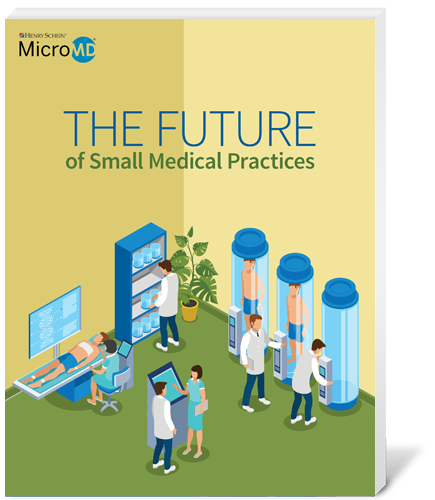 Your privacy is important to us. To learn how we handle your personal information, check out our
privacy policy
.