Ready to see how telehealth can impact your practice?
Telehealth: Benefits and Practical Uses
Millennials are now the largest segment of the workforce, and according to FSHealth, 60% of millennials support the use of telehealth to replace in-office medical visits. Are you currently using telehealth in your practice to support the demand that this generation and others provide? If you aren't using a telehealth solutions YET, maybe you should be. In this eBook, we will discuss the following…
What is telehealth?
What are the differences between telehealth and telemedicine?
Why would a practice want to implement telehealth solutions?
How should a practice begin the implementation process?
What ways are there for a practice to enable telehealth?
How does a practice bill for it?
It may seem daunting to implement another piece of technology into your practice, but the rewards of using telehealth will prove greater. Telehealth solutions are revolutionizing the healthcare industry – are you on board?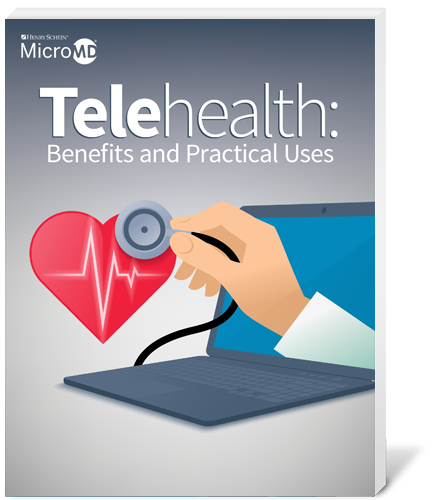 Your privacy is important to us. To learn how we handle your personal information, check out our
privacy policy
.